In Memory
Becky Rucker (Pritchard)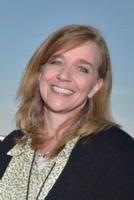 I'm sorry to report the passing of another '84 JMHS alum. Personally, this one stings hard. ~ Ed.
(In lieu of an official obituary, which I'll post when it becomes available, I'll share the post from Becky's husband's Facebook page.)
"I am saddened to announce that Becky passed away today (January 6, 2022) at 2 AM due to complications from COVID-19, multiple sclerosis (MS), and a minor stroke. Becky loved what she did. She loved teaching music and she LOVED coaching the Pritchard Music ensembles. She leaves behind her husband, Joe Pritchard, her stepdaughter Olivia, along with J.W. and d'Artangnan the family dogs."