In Memory
Jon Day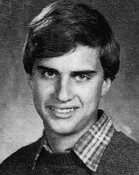 Few clues as to cause of crash
January 25, 1994
WASECA -- Safety officials have completed their on-site investigation of the plane crash that killed four high-school friends here during the weekend but still have few clues about its cause.
Dead are Mark Richard King, 25, of Mankato, and his brother, Kevin Patrick King, 28, of Prior Lake; Richard Robert Funk, 28, of Rochester, and Jonathan Day, 28, of Rochester. All four attended John Marshall High School together.
Officials from the National Transportation Safety Board and the Federal Aviation Administration have ruled out structural and engine failure as causes for the crash, said Jodi Reeves, NTSB investigator.
In addition, alcohol has been ruled out as a factor. Reeves said no bottles or cans indicating alcohol consumption were found at the crash site. On Tuesday, Waseca County coroner Dr. Stephen Normann reported a pathologist examining the bodies found no alcohol in any of the men.
Officials have also analyzed the role weather might have played in the crash, but Reeves said they have made no determination on its impact. Heavy fog rolled into the area Saturday evening.
Reeves said investigators are also having trouble determining the time the plane, a four-seat, 1980 Piper Archer, went down. The plane left Rochester Municipal Airport at 6:05 p.m. Saturday, apparently after picking up Funk and Day.
At 7 p.m., Reeves said, people near the crash site heard a low-flying aircraft.
``That's as close as we can get,'' Reeves said.
Wreckage had been moved from the site to a Waseca County Airport hangar, where investigators stripped it but found no signs of equipment failure.
It has not been determined who was piloting the plane, but Mark King was the only licensed pilot on board, Reeves said. Only Kevin King remained in the plane after the crash, strapped to a back seat. The other three men were thrown from the plane on impact.
No flight plan was filed and no distress call recorded, Reeves said. The way in which the wreckage was scattered indicated the plane was traveling almost straight east.
Records are being sent to the NTSB's Washington, D.C., office. Reeves said he expects a ruling on the crash's cause to be issued in about six months.
A joint funeral service will be Wednesday at 1:30 p.m. at St. Pius X Catholic Church in Rochester. A crowd of up to 1,000 is expected.
Kevin King worked for three years at Lyle Bakken Construction in Prior Lake, said his boss, Lyle Bakken. His death affected all who worked with him and knew him.
``It's pretty tough for everybody,'' Bakken said. ``He was there Friday and he's gone on Monday.''
Bakken said Kevin King loved the outdoors and had planned a trip to Florida next month to see the space shuttle lift off. His humble, easy-going nature helped him make friends easily.
``We've received many calls from the people whose homes we built,'' Bakken said. ``Many of them are planning to attend the funeral.''
For the past five years, Funk worked for Rossi Auto Body in Rochester. Owner Mike Rossi said Funk started out doing maintenance work part time while he attended vocational classes and worked his way up to auto-body technician.
``He was definitely one of the top guys here,'' Rossi said, noting that Funk came to work for him just after he opened the shop. ``He basically helped me get the business going. He'll be truly missed.''
Rossi said he knew Funk before he started working at the shop.
``I knew him through school and friends,'' he said. ``I helped him paint some of his cars when he was younger.''
Mark King was a good employee and was well liked at Honeymead Products Co. in Mankato, said Mike Dauw, personnel manager.
Dauw said King started as a full-time temporary employee in June 1992 and became a permanent full-time worker in August of that year. King was involved with materials handling and cleaning at the soybean processing plant and vegetable oil refiner.
``We liked him and he liked us, so he stayed,'' Dauw said.
Dauw said King had two years of aviation school training when he started at Honeymead and was trying to save cash to return full time.
Day was employed at Schmidt Printing in Bryon as an equipment operator at the bindery.
``It was a dark day here,'' said Philip Hansen, Day's supervisor. ``He's got a lot of close friends at work who will miss him.''
Hansen said some of Day's co-workers, whom he had once roomed with, had to leave work Monday because of grief.
Many of the employees, he said, probably found out about Day's death on the Sunday evening news as he did.
``It came as quite a shock,'' he said.
Hansen said Day started working at Schmidt Printing in December 1986 and officially started full time in May of the next year.
Day, who was an avid hunter and angler, talked about the flying outings he went on with his friends from time to time.
www.postbulletin.com/few-clues-as-to-cause-of-crash/article_e699993e-0a84-5ddf-9646-ea8ac0dadc29.html?utm_medium=social&utm_source=email&utm_campaign=user-share