In Memory
Brian Wiebke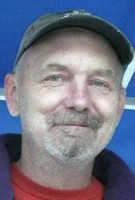 Brian Scott Wiebke, 48, passed away peacefully at his home following a courageous battle with cancer Thursday, Jan. 9, 2014, surrounded by his family at his home in Oronoco.
Brian was born Dec. 12, 1965, in Rochester, to Ben and LouAnn (Born) Wiebke. He attended John Marshall High School, graduating in 1984. He moved to Breckenridge, Colo., in 1992. In 2008, he returned to Oronoco and married his longtime soul-mate, Julie Moreton on May 26, 2013. Prior to his diagnosis with cancer, Brian worked at Sunrise Cottages of Rochester.
Brian loved the outdoors, especially the Colorado Mountains, fishing, gardening and music. He was a very talented artist who excelled in sketching and painting and was a natural storyteller. Brian had a special love for all animals. He was a lifetime Minnesota Vikings fan. He was loved by many, and touched the lives of those who knew him...you remembered him if you met him. He will be greatly missed.
Brian will be remembered by his wife, Julie; his mother, LouAnn Wiebke (Born) of Rochester; a sister, Sharon (Jim) Halling of Rochester; a brother, Mark of Fairfax; a nephew, Jesse Wiebke of Mankato; a niece, Ashley Wiebke of Mazeppa; and his cherished cats, Bugsy and Fontayne.
He is preceded in death by his father, Ben and his grandparents.