In Memory
Kurt Kreinbring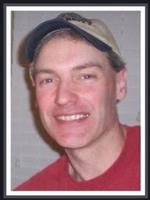 Kurt Steven Kreinbring, age 53 of Rochester, passed away unexpectedly at his home on Wednesday, October 10, 2018.
Kurt was born at the Wiesbaden, Germany Air Base on July 18, 1965 to Eugene "Gene" and Patricia "Pat" (Ryan) Kreinbring. In 1969, they made Rochester their permanent home. In his youth, Kurt attended Rochester Central Lutheran School and went on to graduate from John Marshall High School. He later attended both Rochester Vocational and Technical College and Auto Technician's School in Alexandria, MN for auto mechanics. He was an employee at both Universal Ford in Rochester as well as Moody's Service Center and Towing. His education and experience led him to become a skilled mechanic. He was also an avid outdoorsman and enjoyed hunting.
Kurt was a caring man who always put forth the effort to help others, and would readily lend a hand whenever, and wherever, it was needed. He was known by many to have valued kindness over possessions.
He is survived by his daughters, Samantha (Dominic) Rossi of Niles, IL, and Aleasha Kreinbring of Racine, MN; his parents, Gene and Pat Kreinbring of Rochester; his grandchildren, Louis and Marilyn Rossi; his uncles, Roger Kreinbring of Rochester and Ron (Nancy) Kreinbring of Rochester; and his aunt, Barbara McKeag of Las Vegas, NV. He is also survived by his devoted dog companion, Huxley.
He is preceded in death by Aleasha's mother, Laura Sinning of Pine Island, MN.
In lieu of flowers, memorials to his daughters are greatly appreciated.
https://mackenfuneralhome.com/memorial-services/kurt-steven-kreinbring/